Ilona Palucki visits the Conference Proyecto Tunel in Madrid
The conference was about Near Death Experiences (NDE). Many of these experiences appear mystical in nature and typically change a person's life profoundly.
There she reunited with Mandy Scott MA, a consciousness researcher from Laurentian University, Canada as well as met Dr. Pim van Lommel, a Dutch cardiologist and NDE researcher, Dr. Penny Sartori, formerly an intensive care nurse who did a 5-year clinical study on NDE'S.
Ms. Palucki gave an interview about her own Near Death Experience for CUATRO TV STATION (Report: "Proyecto Túnel", Cuatro Milenio TV, November 2015).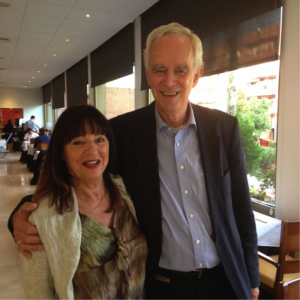 Fotos: mit Pim van Lommel, mit Mandy Scott
Write me or call me. I am happy to answer your questions!